STREET OR DIRT?
New KTM 690 SMC R & 690 Enduro R released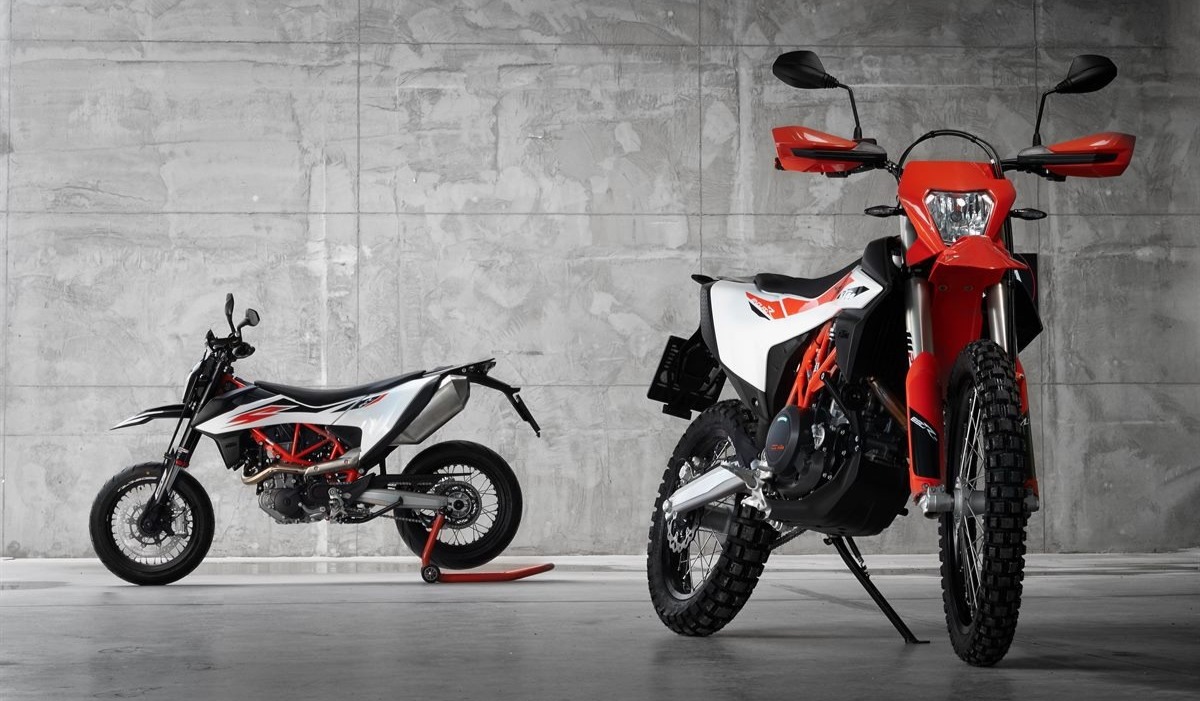 Naughty has never been so nice. The all-new  KTM 690 SMC R  and  KTM 690 ENDURO
are now available, with the toughest decision being which to choose.
The new KTM 690 SMC R is a bike for those craving corner kicks on the road or track with an addictive torque-filled punch at every turn of the throttle. The return of the KTM 690 ENDURO R offers riders a true long-distance enduro machine, always ready to connect the tarmac with its flexibility to perform excitably on and off-road.
Similar in many aspects but completely different in execution, both models take full advantage of an intensive development program. The latest generation of LC4 single-cylinder engine is housed in a lightweight, dynamic frame drip with top specification chassis components and the very latest electronic rider aids to give an exceptional riding experience. 

Sharper and more refined, the focus of these upgrades is on the benchmark in their respective class – without diluting excitation and focus with the addition of technology and increased usability.

Both bikes are available with the most powerful single-cylinder production, which is smoother and more sophisticated than ever. Efficient engineering excellence, the latest compact LC4 is a totally modern interpretation of a big single-cylinder engine. Two balancer shafts aligned to a dual-spark cylinder head and ride. The 690cc engine now punches 74 hp and 73.5 Nm of torque; Quickshifter + for further refinement. 

Electronic rider aids feature heavily on both bikes, with the addition of ride-mode technology and lean angle-sensitive ABS and traction control systems. 
All fun and no frown; KTM 690 SMC R. Pure, extreme and high performance – this is a very focused motorcycle that embodies the READY TO RACE. The LC4 drive with advanced electronics in a truly unique package. 
The sharpened bodywork is not just for the look; improved ergonomics improve feel and control between rider and machine to get the most out of this Supermoto superhero. All-new, fully-adjustable APEX suspension from the WP experts thus helps to deliver a high-performance and congested commute.
Getting the most from the KTM 690 SMC R's performance in all situations is a suite of driver assistance systems. Two Ride Modes – Street and Sport – cornering ABS, lean angle-sensitive motorcycle traction control and quickshifter + with the familiar Supermoto ABS aiding rear slides with front-end confidence.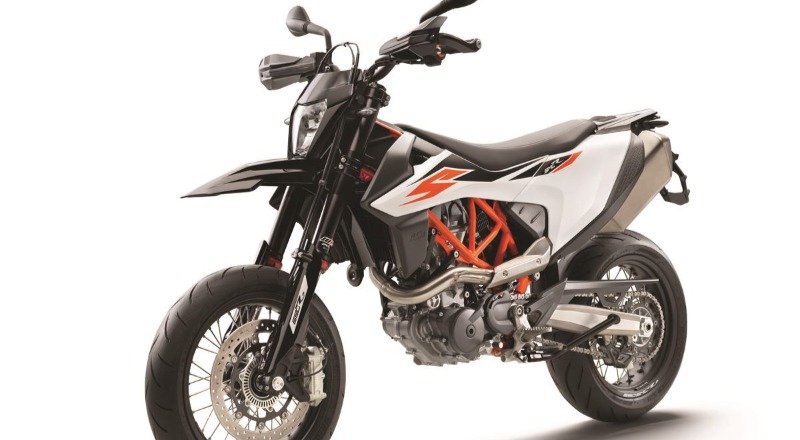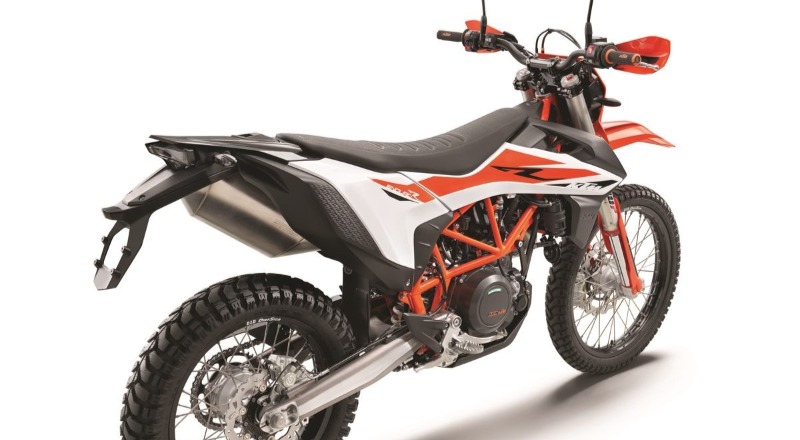 Making the Impossible, the KTM 690 ENDURO R unites tarmac and trails like never before.The latest KTM LC4 single-cylinder has two balancer shafts for reduced vibration, ride by wire to allow changeable ride modes and traction control. More than enough power to pull you clear of the steepest climbs yet efficient and manageable for trails and daily use.
Sharper and slimmer, the new bodywork with a redesigned seat, enhances aesthetics and improved ergonomics. Underneath, a lightweight and agile chassis with fully adjustable WP XPLOR suspension provides a competent package for experienced riders. Better still, the KTM 690 ENDURO R remains safe-footed for street riding, increasing its versatility as a trust-worthy daily ride.
The new electronic systems on the KTM 690 ENDURO R get the most out of this dynamic machine in all situations. Two ride modes – Offroad and Street – produce differential characteristics of the throttle response and motorcycle traction control (MTC), while cornering sensitivity for the ABS and traction control also make its debut on this bike.
Both bikes are available now, with a full range of KTM PowerParts to intensify them even further. For A2 license riders, these machines can be made 35kW compliant with no hardware changes.
Watch below for more details.