NEW ADVENTURES START WITH KTM
KTM 790 ADVENTURE and KTM 790 ADVENTURE R now available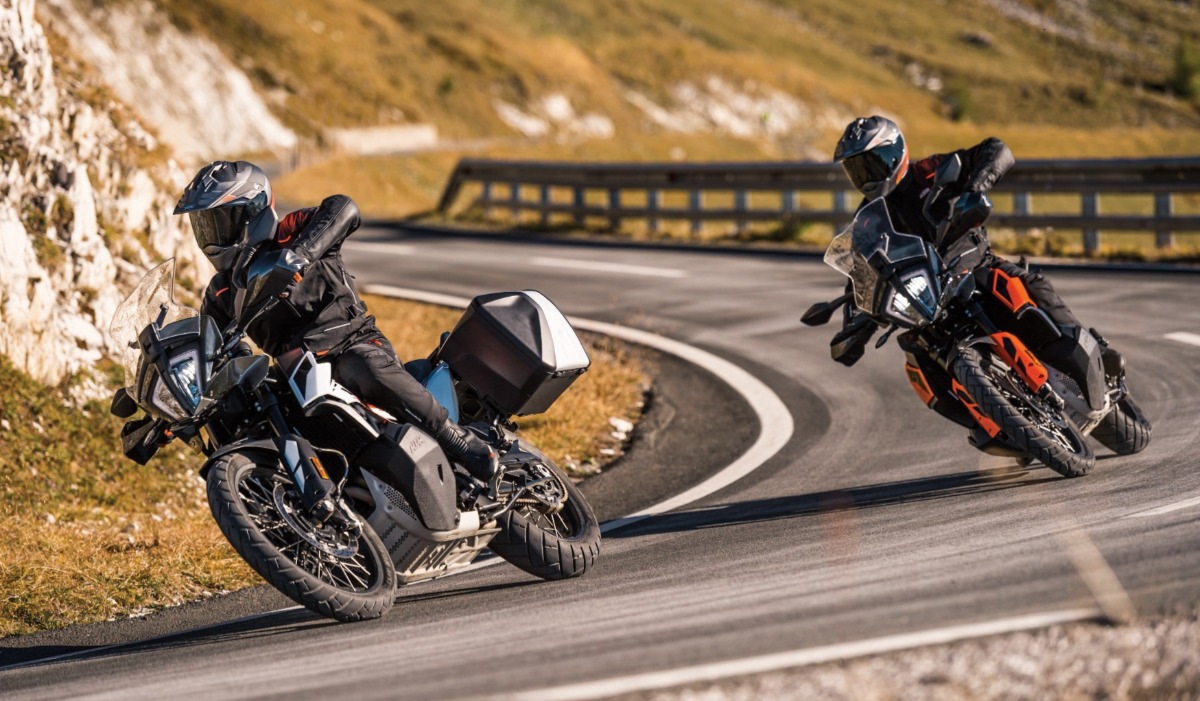 The KTM 790 ADVENTURE and R version are serious offroad motorcycles at their core; developed with the intent of adventure riding but also accessible for riders of all sizes, experience and ability. Powered by a specifically-developed version of the LC8c 799cc parallel twin, these are fully-equipped machines for extreme-minded adventurers who want to charge off and tackle a wide range of terrain, whilst enjoying the comfort of long-distance travel ergonomics, sporty street handling and sophisticated electronics.
These completely new adventure bikes allow riders to push their own limits, ride harder and take the paths least explored, creating exceptional memories that are only possible on powered two-wheelers. Thanks to a 450km fuel range, these machines will encourage explorers to not only ride over the horizon but be driven to carry on past the next one.
Soaking up KTM's experience in this segment and developed alongside the seemingly unstoppable Dakar-winning KTM 450 RALLY, these bikes set new benchmarks in adventure motorcycling while complementing the existing KTM Travel range. 
Both machines share many characteristics and performance, but key differences to components and electronic functions give each bike its intended focus and rider appeal.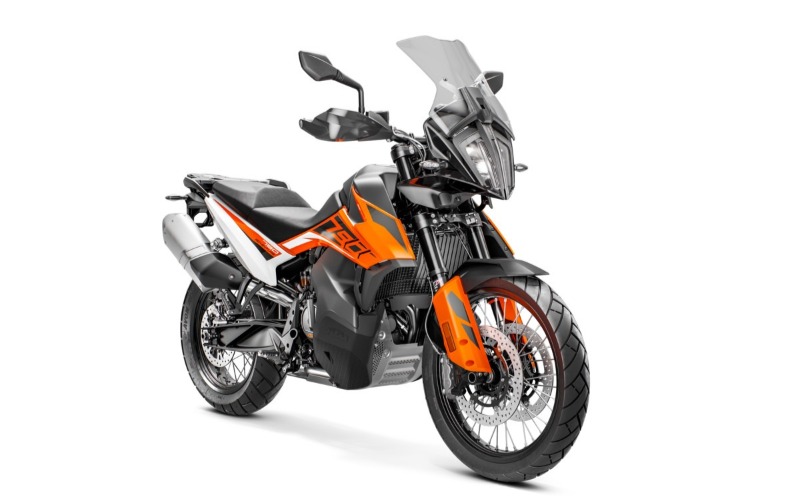 The KTM 790 ADVENTURE is the most offroad capable travel bike, ready to take on the roughest dirt trails and remains a high-performing street motorcycle. Running on conventional offroad wheel sizes using Avon TrailRider tires and with street focused WP suspension delivering performance on the long straight runs and – more importantly – when the tarmac twists. Aiding conviction for shorter riders is a low seat (height adjustable 830/850 mm) and with the option to lower it as far as 800 mm using an official KTM PowerParts seat and suspension options. 
As well as the split rider and passenger seat, the KTM 790 ADVENTURE is set further apart from its R sibling with a longer screen and front fender design for increased wind protection. Larger mirrors also underline its need for more visibility on the street. Visually, it is instantly recognisable by a black frame and available in orange or white bodywork options.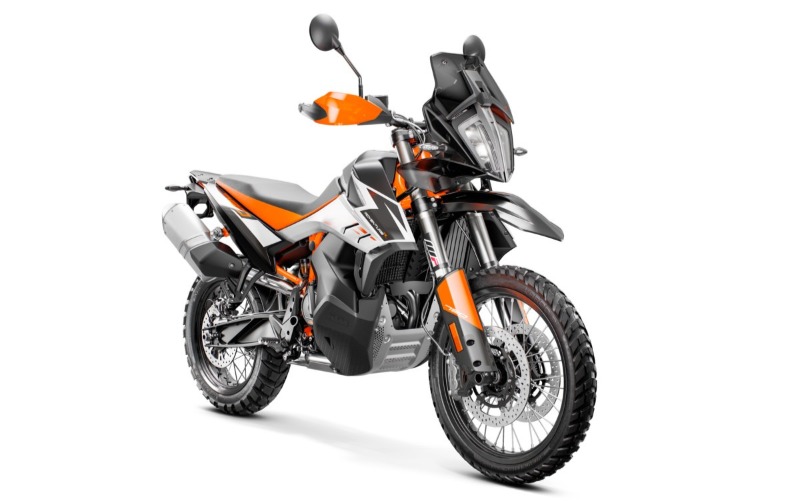 The most travel capable offroad bike. The rally never has to end with the KTM 790 ADVENTURE R; The most performance-focused travel bike in its segment is able to travel longer distances than any other offroad bike. 
Immediately distinguished by its white bodywork and orange frame, the R is set apart from its stablemate and all other adventure machines by the high-performance WP suspension it boasts. 
Positioned more towards challenging offroad use, the fully adjustable XPLOR 48 mm upside-down fork and PDS shock absorber are the results of an intensive development program that has given the R true enduro-level suspension in a real and capable adventure bike package, that can also be ridden superbly on the street. 
The rally ride mode (optional on the KTM 790 ADVENTURE) allows riders to choose their throttle behavior and control the amount of traction control between 9 different levels; perfect for when riding in changing terrains. The anti-wheelie mode is also deactivated in this mode. 
These bikes represent an exciting new chapter of the two-wheeled travel segment and are backed up by a comprehensive range of official KTM PowerParts to further intensify the ride. KTM PowerWear options are also available to match the attitude and ambition of these bikes.